About Growth Hakka
Growth Hakka is a growth hacking consultancy based in London, UK. We are a team of colleagues who previously worked together in the corporate world working for the likes of Intel, Virgin Media, Nokia, Accenture and more.
We are experienced in conceptualizing successful, data-driven, growth-oriented digital marketing and growth hacking campaigns for start-ups, bootstrapping firms, small businesses and larger clients. Bringing enterprise level marketing skills to entrepreneur level firms and making them successful.
Our raison d'etre revolves around the principle of growth hacking. What is growth hacking? The term originated in Silicon Valley and in its essence it's the idea that an entrepreneur or organisation can take a non-traditional approach to increasing the growth rate/adoption of their product by "hacking" something together specifically for growth purposes. Its more about achieving an objective rather than following a prescribed process. Its about the intersection between Marketing, Product, Technology, Data and even HR, Finance and other departments.
Its about rapid exponential and viral growth. Its about testing and learning i.e. Hypothesis-Experiment-Learn-Implement and then repeating over and over. That is, hard-core data analysis of user experience and conversion. In general Growth Hacking has been used for technology products and software. There is a big focus on code and many "Growth Hackers" are coders. Growth hackers are a unique hybrid of coder and marketer. But the principles of Growth Hacking can be applied to any business that has customers, consumers, users, and fans. Whether you want more people to download your mobile app or follow you on Twitter or use your software, a growth strategy can be applied and executed. To clarify, wherever you want more ACTIVE USERS, a growth hacking stratagem will ensure achievement of that goal rapidly. Successful "growth hacks" can make a certain company/brand/product extremely popular practically overnight.
Our goal as growth hackers is to build a self-perpetuating marketing machine that reaches millions by it's self.
Our services whilst always focused on Growth, either as a managed service or strategic input include any relevant combinations of the below: Affiliate Marketing A/B Testing – Product and Marketing Analytics, Command Centre Dashboards, Communications Management, Conversion Rate Optimisation, Content Strategy & Management – Adobe CQ, Drupal, Joomla, WordPress, Magento CRM Strategy Digital Branding Digital Consumer Profiling Digital Marketing Digital Merchandising Digital Strategy Digital Media Planning & Buying across Search, Display, Mobile and Social Media E-Commerce Email Marketing Gamification Strategy Mobile App Design & Development Mobile Marketing Multi-Channel Touchpoint [Marketing Mix] & Retail planning and strategy Multi Screen Campaign Strategy Operating Model & Org Structure Payment Platform APIs Platform / Tool Selection Press Release Digital Distribution Search Engine Marketing & Optimisation Social Media Automation, Care, Enterprise, Management, Marketing and Monitoring Web Design & Development
Certifications
Profile verified by its owner
Location
Services offered
We are active in different sectors
Digital Strategy
Criteria like process, operating model, technology strategy, the vision for the digital consumer experience, business capabilities, human resource & their competencies AND your digital marketing strategy will form your overall digital strategy. It's a subtle distinction, but an important one, and something marketers overlook because so much of the above is handled by the IT department. It's critical to know the answer to the question of "What does digital strategy mean to you" because consumers are migrating rapidly to new modes of digitally enabled, multi-tasking, multichannel, multi-device consumption behaviors. Every aspect of your business will become digital by default, if its not already. Having a digital strategy that clearly specifies your organisation's vision, objectives, opportunities, threats and initiatives is crucial to maximize the business benefits of digital programmes. These can range from a granular product[s] focus, i.e. can your product be digitised, has someone else created a digital version of a product like yours or if you already have a digital product have you improved on it? Or the focus maybe a wider enterprise focus, that considers the larger opportunities and risks that digital brings with it [e.g. should / can your organisation engage on Social Media externally and internally] and often includes consumer insight, collaboration, new product/market discovery, sales and customer service optimization, enterprise technology architectures, frameworks and processes, innovation and governance; to more marketing and customer-focused efforts such as web sites, mobile, eCommerce, social, site and search engine optimization, and advertising. All are pieces of the digital jigsaw and whether you take a granular one piece at a time or all encompassing approach, we can assist you on that journey. One thing is for certain the end consumer is becoming increasingly tech savvy and is accustomed to using digital to engage with your brand whether its your marketing, your product or your customer service. The expectation to engage via digital is being driven by Pure Play brands like Amazon who don't have non-digital points of engagement. Consumer's expect and demand a seamless experience and if they can't get it from you they know they can get it from your competitor.
Request info
Web analytics/Big data
Provided real time data & analytics dashboard for multiple client using technology like Ducksboard, Geckoboard and more. We set up real time data feeds from multiple sources for a real time reporting dashboard
Request info
A few metrics about the agency
Previous Works
Check the latest works made for our clients
2 work(s) uploaded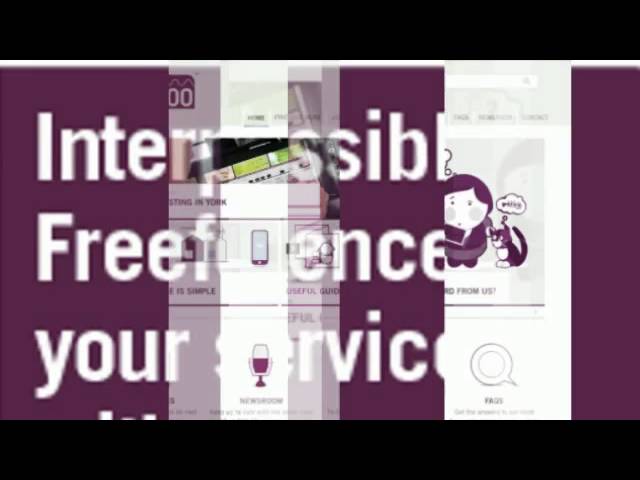 Own, Bought & Earned Media Campaign for Telecoms
September 2016
September 2016
Own, Bought & Earned Media Campaign for Telecoms
·        Managed Web Development & Design, Web Content Management, Social Media, Digital Advertising & Social Media Care [customer services]
at800 is the organisation responsible for ensuring people continue to receive clear Freeview TV signals when 4G mobile services operating at 800 MHz are launched. The organization was formed on an initial basis in October 2012 by EE, Telefónica O2, Three and Vodafone.
·        Manage web developer and design team, technical product upgrades.
·        Provide consistent and clear communication and content strategy across web, mobile, social media and email;
·        Managing at800's social media channels with support from its contact centre and PR agency partners; driving engagement to ensure that all at800's digital channels are effectively supporting the organisations overall goals.
Major Achievements:
·        Product: Responsive Website Design, Build, Content Creation & Run - Design and build of responsive website [desktop, mobile, tablet] and subsequent launch. Project managed content, information architecture, design, testing, launch. Definition of ongoing editorial plan and calendar;
·        Content: Content Marketing Strategy Design, Build & Run Website "Timeline" Homepage with Social Media Integration - With the view to offering more dynamic and real time content and to address the content requirements of site visitors we developed a "Timeline" homepage. This integrated content from our various own media channels of the website, Facebook page, Twitter profile and Youtube channel into one scrollable slider / carousel;
·        Analytics: Command Centre / Dashboards Design, Build & Run - Using technologies like Ducksboard, Geckoboard, Sum All, I set up real time "command centre" dashboards integrating real time feeds from web analytics software, social media, call centre, email software, website performance monitoring software and other data sources;
·        Social Media: Social Media Communications & Customer Service, Strategy, Design, Build & Run - Defining and setting up of operating model, scenario planning [across comms & customer service], need analysis and subsequent response grid for canned response / snippets definition and then activation, process modelling [business as usual and crisis planning], social channel selection, tone of voice, volume and resource planning, social media management tools / software selection and setup / implementation, call centre integration, rules of engagement and workflow between marketing / customer service, monitoring and evaluation of brand related conversations on social media,  KPI definition and measurement. Ongoing community management. Blogger outreach;
Social Media: Twitter Second Screen Campaign - Using Social TV analytics data setup and executed a "second screen" campaign that targeted "Twitter interests" and TV programs e.g. "Apprentice" hashtags
Read more
Real Time Dashboard for FinTech Mobile App
September 2016
September 2016
Real Time Dashboard for FinTech Mobile App
Using real time dashboard technology we set up and configured a dashboard for a FinTech client. We pulled in all their core data from sources like Google Analytics, Facebook, Twitter,  MailChimp and other key data sources.
Read more
Clients' reviews
Check the latest reviews from our clients
Let us guide you to the best agency
From web design to advertising campaigns, we guide you to the right agency fitting your needs and budget. Then, compare and hire the one that's right for you.
Find my agency
100% free - Fee is charged to agencies willing to collaborate with you.